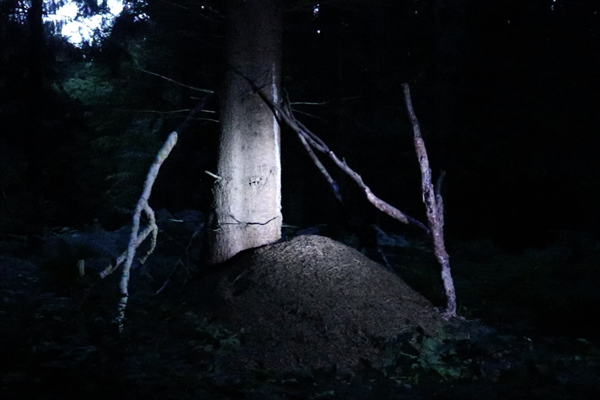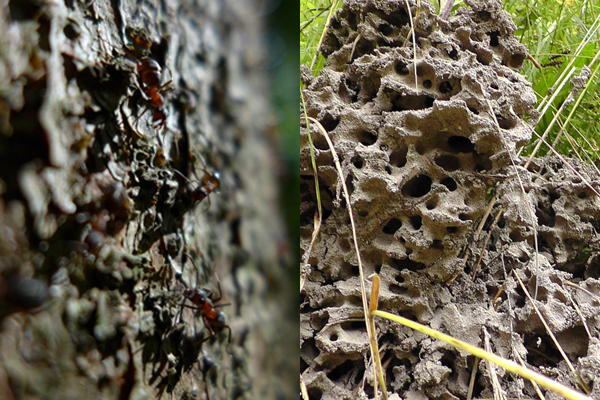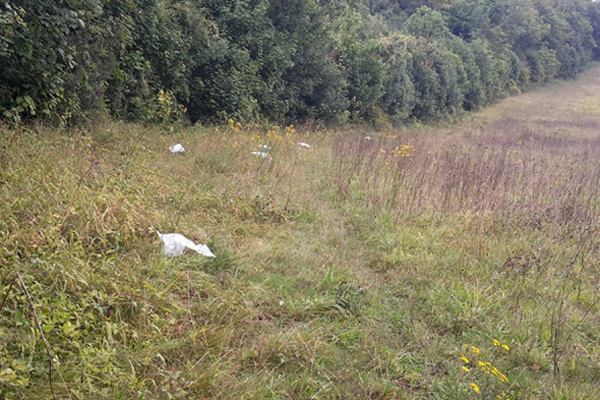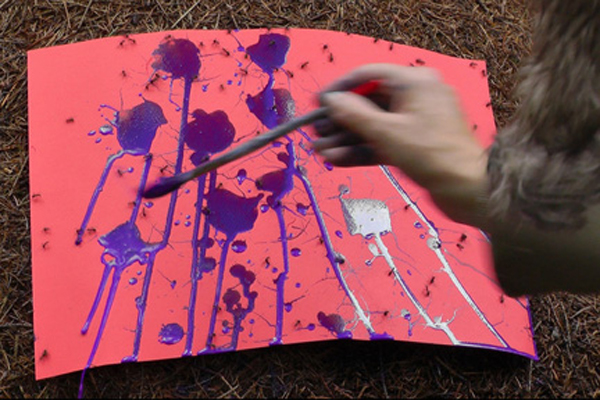 Ant-ic Actions is an ongoing research project working in co-production with wood ants (Formica rufa), and with meadow ants (Lazius niger).
Since 2014 I have been expanding and reflecting these ant-ic encounters, and what I have learned from them, through a combination of painting-installations, videos and writing. Formica's Forms, the project working with a population of wood ants in a Kent forest, is becoming a series of films.
Link to paper presented at British Animal Studies Network conference in October 2015, on the agential and ethical questions raised by this work.