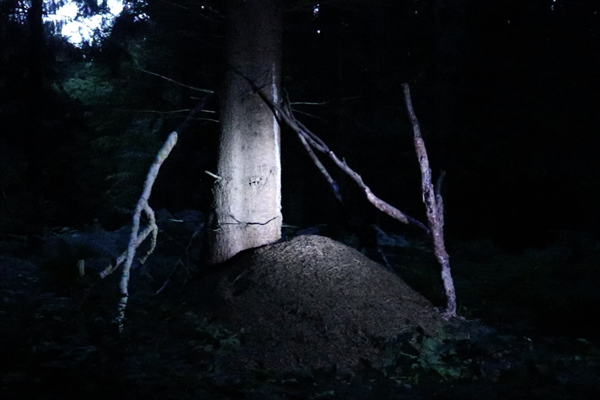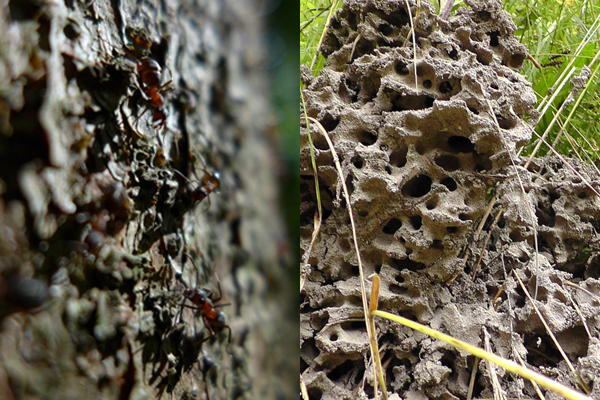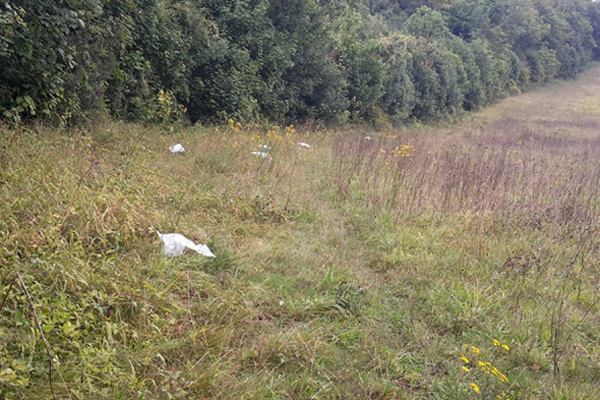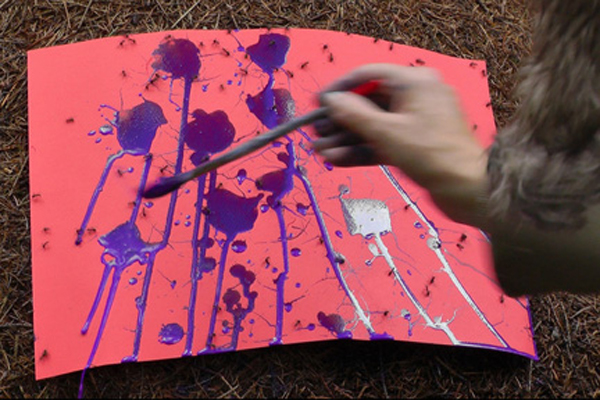 Ant-ic Actions is an ongoing research project by Feral Practice, working in co-production with wood ants (Formica rufa) in a Kent forest, and with garden ants (Lazius niger).
Since 2015 we have been expanding and reflecting ant-ic encounters through moving image, performance lecture, sculpture and text.
Link to paper presented at British Animal Studies Network conference in October 2015, on the agential and ethical questions raised by this work.